By Regine Francois, founding member of Taste of Immokalee and current student at Columbia University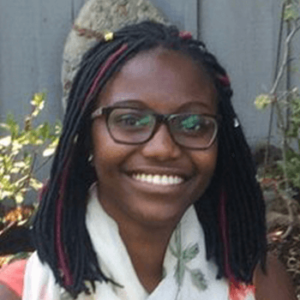 My name is Regine Francois and I am a member of the Taste of Immokalee College Advisory Board. Growing up in Immokalee has taught me a lot about gratitude. My parents are the most hardworking people I know and watching their sacrifices over the years have always ignited a fire inside of me to be worthy of them. Taste of Immokalee is more than just a business. It is even more than just a dream. It is a reality that has taken root in many hearts and has been the beginning of changing Immokalee's environment and making it that of ambition, love, and progress.
Through this program, students gain real-life business experience, a constructive space to develop their leadership skills, and the confidence needed to make an impact in their community. We are made career-ready, and the goals that seemed so distant when we first started are within reach in a way that spurs us on to even greater heights.
Your Taste of Immokalee Donations Change Lives, Including Mine
On this Giving Tuesday, I want to remind you that your unyielding support means so much more than words are able to convey. Through it, we gain an avenue to pursue our dreams, we become agents of change, and we create a meaningful impact on the world around us. We are aware that this is only the beginning and there is no saying how far this endeavor will go but we thank you for being an integral part of this journey with us! Your contributions provide such important reminders that we can do anything we set our minds to. Even if it seems like a small donation to you, for us it is a significant investment into our business, into our dreams, and into our lives. And for that and so much more, we thank you!