---
A Social Business Created by Student Entrepreneurs
Igniting dreams. Changing communities.
Our social enterprise is a student entrepreneurship program where teens learn to operate a successful business for the purpose of making social change. They create products that are inspired by the abundance of local fresh produce in Immokalee, Florida – one of the poorest communities in America – and use the profits to alleviate poverty their community.
While most of our students grew up working alongside their migrant farmworker families in the fields under harsh conditions, they graduate from our program with the business skills needed to break the cycle of poverty and make a difference in their community. They are flourishing in careers and across campuses throughout Florida, Ivy League schools and many more premier universities. Learn more about us.
Elizabeth Martinez
Elizabeth recalls the harsh life endured working in the fields with her young siblings as her parents struggled to afford necessities. But she also recalls how that determination and work ethic has been channeled to help her go after her dreams.
Eric Garcia
What does it take to succeed when all odds seem stacked against you? See how Eric's work ethic, desire to give back, and experience with Taste of Immokalee set this future business leader up for success at an Ivy League school.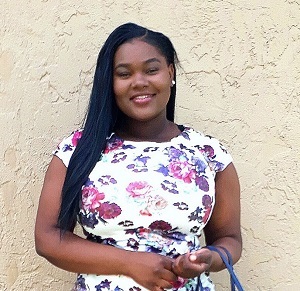 Yvelande Astreide
Yvelande recalls coming into the Taste of Immokalee with no confidence, no vision for her future, and no desire to talk with anyone. Within months she transformed into a dynamic, passionate spokesperson for the brand and is now pursuing her degree in business.
---
Spice up your kitchen
Browse our collection of favorite recipes and simple serving suggestions for flavorful cooking.