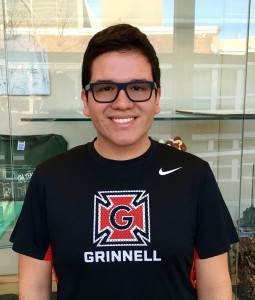 Alfredo Villalobos Perez vividly recalls his childhood on the road with his migrant family, following the picking season and switching schools up to four times a year. Read his story to learn how Taste of Immokalee helped him see new possibilities and achieve his dream of becoming a doctor:
"Wake up and get ready for work," my dad says as he turns off the alarm in the small hotel room we call home. I was born in Guanajuato Mexico and at the age of 7, I moved to North Carolina with my family. There, both my parents began picking tomatoes and I along with my siblings would assist in minimal ways until we grew older.
Following the tomato seasons made moving a big part of my life. I was lucky that I would only have to move twice a year. Our living conditions ranged from acceptable to horrendous, depending on the length of our stay. The strongest hardship involved switching schools up to four times during the school year. But, out of all the places that I've lived, Immokalee has always been my home.
For me, Taste of Immokalee is a resource that can be used to break the trend of migrant farm working students following their parents into the fields, and instead lead them into becoming entrepreneurs with a college dream.
Alfredo's college dream came true at Grinnell College, a private liberal arts college in Iowa. While Alfredo pursues his dream of becoming a Doctor, he continues to serve on Taste of Immokalee's College Advisory Board.
Thank you, Alfredo, for your vision, dedication and sharing your inspiring story!